Welcome to Lloyds Business Brokers - Adelaide Business Sales, Mergers & Acquisitions.
Business Brokers servicing Adelaide and greater South Australia.
30 years recognised as leading Adelaide business brokers
Lloyds Business Brokers have been selling Adelaide businesses successfully for more than 30 years. We are recognised leaders in Corporate Sales, Mergers, Acquisitions and General Business Brokerage.
Since 1984 we have compiled an impressive record of sales and national and International exposure and associations.. For more information, please read about our profile, our highly experienced team or see our current businesses for sale.
We specialise in international commercial business broker services to mid market enterprises, servicing niche markets in the fields of manufacturing, import/export, wholesale distribution, mining, service industries, property and retail, and those which have appeal to international markets, especially in U.S.A and China.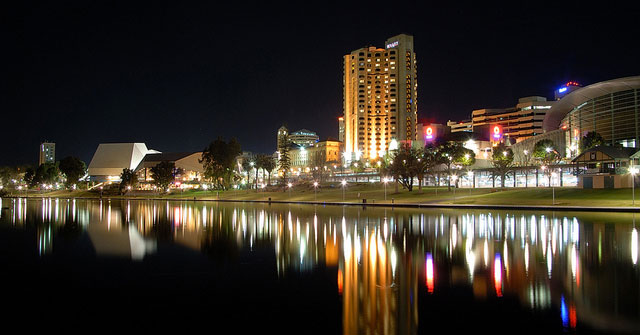 Our Adelaide business broker experience and expertise will help you get the best price for your business, while our relationships and reputation will expose your business to a wide range of potential buyers, quickly.

Business Brokers Adelaide
The retail trade is the second largest employment industry in SA (2009–10), with 91,900 jobs, and 12% of the state workforce. Defence technology, Manufacturing, high tech electronic systems and research, trade goods export and corresponding service industries play a role within the SA economy. 40% of Australia's high-tech electronics industry which designs and produces electronic systems that are sold worldwide for applications in medical, communications, defence, food and wine processing and industrial sectors, are with Adelaide. The revenue of Adelaide's electronics industry has increased at about 15% each year since 1990, and in 2011 exceeded A$4 billion. The electronics industry in Adelaide employs over 12,000 people or 14% of all manufacturing employment. The South Australian economy, still enjoys a trade surplus and has higher per capita growth than Australia as a whole. Lloyds Business Broker Adelaide team will assist your purchase or sale a business within this thriving state.
How much should you pay for a business?
Lloyds business brokers can help you:
How much should you sell your business for?
Lloyds can help you:
Corporate Acquisitions Click Here
Lloyds provide the following corporate services:
Corporate Divestments Click Here
Lloyds provide the following corporate services: