Links
Recommended articles: Sell Your Business | Tips For Sellers | How to Buy a Business


www.spectrumdeals.com.au - Spectrum Acquisitions is a middle-market mergers & acquisitions firm US based and one of Lloyds Brokers partners, with a focus on uncovering hidden values, positioning, and proven strategies to efficiently close win-win transactions. They are a critical corporate development resource that allows clients to level the playing field with larger merger candidates or competitors. The result: they help clients maximize their shareholder value, whether a buyer or seller.


www.mergernetwork.com - Since its inception in 1995, MergerNetwork has been listing partner of choice for Lloyds Brokers businesses online. The majority of the listings are within the United States and Canada but there are some international listings, including those in Asia Australia Pacific and Europe




www.BusinessesForSale.com is the world's most popular website for buying or selling a business. They work with business brokers as well as thousands of private sellers to give you the largest selection of businesses for sale on the web.Whether you are starting a business for the first time or just want some help; find the help you need in our business advice section, where you can learn about home based businesses, financing a business, business valuation, as well as read buyer and seller tutorials.If you are thinking of selling your business, then look no further than BusinessesForSale.com. Reach over 500,000 business buyers and 1 million monthly visitors; more than any other website.BusinessesForSale.com contains some of the UK's top business opportunities available.




National Institute of Accountants


Tabak : Business Broker in New Zealand - Tabak expert business brokers are committed to connecting quality businesses for sale in New Zealand with serious buyers from NZ and abroad.




The Migration Bureau : Australia Immigration - The Migration Bureau is an international visa consulting company specialising in obtaining skills, business, and family residence visas for Australia, New Zealand and Canada. You will benefit from the convenience of a complete "one-stop" migration service including professional assistance with residence visa processing, official qualification recognition, business migration, job search and re-settlement.




Migration News : Australia Migration Information - Migration News is an excellent resource for anyone considering emigrating to Australia, New Zealand or Canada. It provides a wealth of information on each destination as well as details on immigration policy.




Australian Institute of Business Brokers - The AIBBTM is the peak industry body representing Business Brokers throughout Australia with local Chapter in each State.




http://www.business2sell.com.au - Businesses for sale Australia. Buy & sell Australian Business for sale. Business Brokers Advertise Australian businesses for sale for free. Reach thousands of potential buyers for your business for Sale.





www.mergersclub.com - MergersClub, one of the largest international online networks of mergers and acquisitions professionals. Designed exclusively for the M&A world, MergersClub offers a private and secure online space to connect, build network, share mandates, and accelerate deal making process. MergersClub seeks to shorten the typical deal making process in the constantly evolving M&A industry. Their goal is to connect worldwide M&A professionals while facilitating international mergers and acquisitions activity.




www.privateequityfirms.com - They research, consolidate, and update profiles on private equity firms worldwide. From basic firm details such as size and location to a firm's complete investment criteria, capture the relevant info and make it all searchable in about the simplest format possible.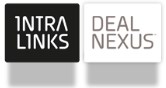 www.intralinks.com - Intralinks DealNexus is the most robust global deal origination, deal marketing and networking platform available today for the mergers & acquisitions industry. The product of Intralinks' successful acquisition and integration of PE-Nexus and MergerID, both leading companies in their respective deal sourcing niches, Intralinks DealNexus has an unmatched global footprint, an unrivalled membership and a unique multi-layered technology environment that allows members to seamlessly share deal information, undertake in-depth buyer/seller research and enjoy direct communication with deal principals and their advisors.

www.barkerbusiness.co.nz - Barker Business Brokers in New Zealand you are a working with a professional business intermediary is a small, family run, boutique agency. They have a high calibre of brokers working for them, most of whom have owned their own business before so have an excellent understanding of what both vendors and buyers are experiencing throughout the entire process.




www.chinamerger.com - ChinaMerger is a worldwide platform under the Morning Whistle Group for publishing information of tradable assets and matching. The Morning Whistle Group was founded through the concerted effort of several senior professionals in media, legal and investment banks, the Group explores the new-generation IT, the Internet mindset as well as new data when starting from their professional knowledge in finance. Information infrastructure is erected for implementation of cross-border investment and M&A, for which revolutionary pre-transaction service of investment banks are provided to improve the performance of the configuration of Chinese capital resources throughout the world.As an online publishing and matching platform for worldwide tradable assets, ChinaMerger is featured by six major function modules, namely Seller tools, Buyer tools, Professional service provider tools, User center, Dynamic trading panel and Service subscription. Functions such as List and Manage a Business/Request, Post and search professional service, Matching and Subscription are available to users. Through their well-developed channel, ChinaMerger have established a global partnership with investment agencies of governments and trade associations around the world, as well as many well-known law firms, investment banks and private equities investment funds. On the premise of security and privacy, they intensively provide information of tradable assets around the world. In the meantime, ChinaMerger has develop into a large pool of resources of Chinese buyers, covering Chinese local and overseas listed companies, leading companies in most industries, local financial organizations, law firms and consulting agencies.




www.jla-asia.com - JLA Asia Limited (JLA) is a practice that specialises in forensic accounting, insolvency management, transactional and turnaround services. Established in 2003, the firm has earned a strong reputation across these practice areas and has expanded rapidly with offices located in Beijing, Hong Kong, Macau, Shanghai and Shenzhen. JLA is one of the largest, independent specialist firms offering forensic accounting and dispute advisory services in Hong Kong and the Greater China Region. Our strong reputation is built on exceptional customer service with a focus on delivering our clients value for money.

www.centrepointinsurance.com.au - CENTREPOINT Insurance Brokers offer a range of services to assist you to protect your assets. We are able to provide advice and deal in general insurance products, including arranging new policies, endorsing and renewing existing policies and assisting with the most important aspect of insurance¦ CLAIMS!