Are you and Advisor, Solicitor or Accountant?
Do you have clients looking to sell their business, find an investor or expand via acquisitions?
If the answer to the above questions is 'Yes', then you would benefit from a partnership with Lloyds Corporate brokers.
Lloyds Corporate Brokers can help your clients achieve their goals, while also paying you a Partnering Fee on completion.

Lloyds operates nationally and internationally. Hundreds of local advisors are made aware of every business opportunity, so no opportunity is overlooked. Our extensive grid of advisors all work diligently within their local and regional layers of the network to find the right buyer, seller, or partner for your company.



www.agadvisory.com.au
Australian Ag Advisory & Management (AAAM) provide management, advice and guidance of assets for all stakeholders in rural Australia. Agricultural property management services, Australian Rural Property procurement and Agricultural Advisory services are provided across a range of commodities. We have Agricultural consultants and advisors available within the Australian cattle, sheep, wheat, cotton, sugar cane and dairy industries. Achieving effective and practical outcomes for financiers, producers and industry, AAAM can deliver on special projects including acquisitions, practical research, management of existing Australian farming enterprises.

www.advisorypartner.com.au
Advisory Partner is a Queensland based chartered accounting and business advisory firm that produces client-focused solutions. Founded on more than 30 years of providing specialist taxation and advisory services, Advisory Partner offers a better way of working with your accountants and advisers to reach your business goals. Advisory Partner works with listed and private companies, high net worth individuals, start-ups, mergers & acquisitions, and agricultural family businesses.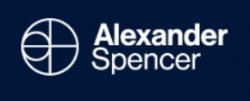 www.alexanderspencer.com.au
Alexander Spencer based in Melbourne established in 1952, they have been proud to provide accounting and financial solutions for almost 70 years, growing to become an AFR Top 100 Accounting Firm. They are committed to providing quality business solutions and outstanding advice to all of their clients. At Alexander Spencer, they are more than just a tax and accounting firm priding themselves on the breadth of their financial knowledge, level of service and commitment to creating productive and lasting relationships with all of our clients. With a team of over 40 business advisors and consultants to offer a wide-ranging selection of services, designed to meet all of their clients financial needs.




Maximum Value, Fast!
We specialise in achieving the maximum sale price for your business with the best possible deal structure for you and within a fast timeframe.

Real Business Experience
Lloyds have over 39 Years of industry experience with a team of passionate and qualified business brokers, specialising in mid-market business sales of $1 million to $100 million.

Free Business Appraisal
A qualified business broker will provide you with an obligation free, pre-sale appraisal of your business, so you know what approx timeframe and price to expect before proceeding.

Access To Buyers
Lloyds has an Australian and International reach, with a database of over 50,000 prospective buyers and equity firms ready to start marketing your business to.

Confidentiality Guaranteed
With discrete marketing techniques your confidentiality before, during and after the sale process is guaranteed.

Step-By-Step Guidance
We step you through the process finding the right buyer, preparing to achieve maximum sale value and closing the sale.