Choosing a realistic asking price is the first, and probably most important step in the process for selling a business.
The price should be set high enough to allow you room to negotiate, but not so high as to frighten off prospective buyers. But at all costs, you want to avoid the risk of UNDER selling your business.

For this reason, as the first part of our selling process, Lloyds provide a free, no-obligation appraisal of your business, so that you can:
Make an informed decision as to whether selling is indeed a viable option for you at this time, and
Ensure that you can price your business to sell quickly, and for FULL VALUE.

Valuing Your Business
The Price Continuum
Most businesses are sold on the basis of a multiple of Earnings Before Interest & Tax (EBIT). The price range could be anywhere from 1-6 X EBIT, or even higher, depending on the nature of the business, and the level of confidence that can be instilled into the Buyer regarding maintenance of Future Earnings.
A Business has no intrinsic value, other than what it might earn for a given Prospective Buyer.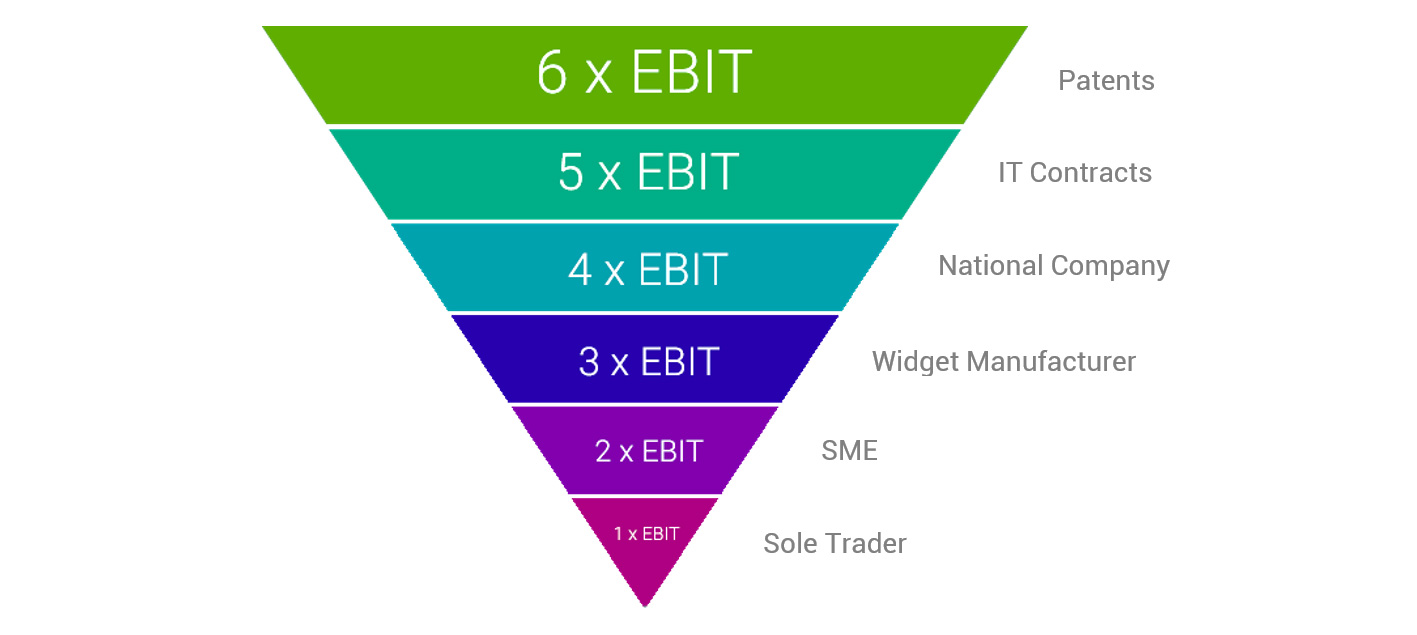 Where does your business fit on this scale?