Considerations for Selling Your Australian Business to a Chinese Buyer in the current economic climate
Want to sell your Aussie business to a Chinese buyer? In the current economic and geopolitical climate this requires careful planning. With the ongoing trade tensions and geo-political "tug of war' between the west (including Australia) and China, any business owner needs to walk into a potential deal with eyes open to the risks and challenges. The goal of this article is to raise awareness of 6 potential challenges that come with selling into the Chinese market.
Challenge #1: Understand the Chinese Market
Before beginning the process of selling your Australian business to a Chinese buyer, think about the industry that a potential Chinese buyer might be in. And then research that industry to understand the potential motivations and goals of that buyer. This can help you tailor your negotiation strategy to better meet their unique needs. Some businesses are bought for strategic reasons. Some are bought for financial reasons. Read more about the differences between financial and strategic buyers

Understanding the needs and priorities of the Chinese market can help you position your Australian business as a "good fit" for the buyer's operations. Understand what motivates the buyer will help you prepare aspects of your business to be more appealing. Seek guidance from industry experts. Conduct market research to assess the potential for success in the Chinese market. Where there is great demand in the Chinese market, you may be able to secure a deal quicker and with less hurdles then in a market of dwindling demand.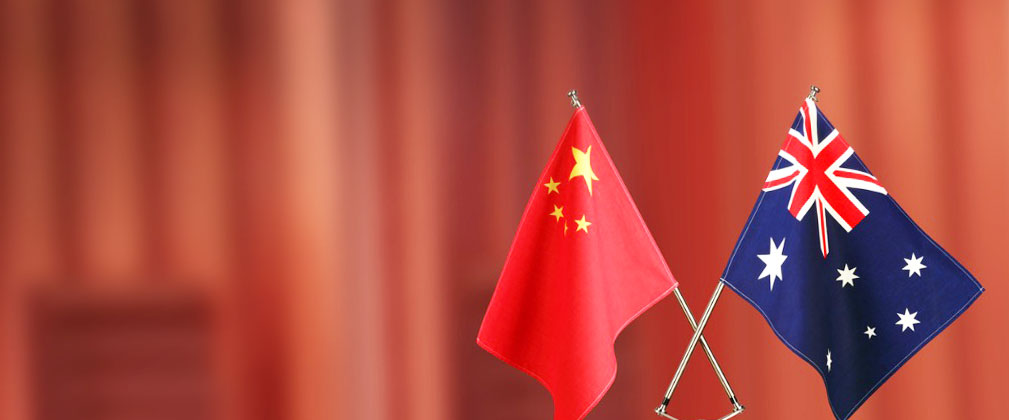 Challenge #2: Legal Hurdles
Ensuring that the sale of your Australian business complies with both Australian and Chinese laws is crucial. Cross border laws can be complicated and constantly changing in a geopolitical environment of trade sanctions. Some offshore investors will require an Australian Investment Visa to buy an Australian business.
Seek legal advice from experts in cross border transactions. Discuss in-depth the terms of the sale and any potential regulatory hurdles that may arise. This will help to protect your interests and ensure the smooth transfer of ownership. You will need to engage a lawyer who is familiar with both Australian and Chinese law, or working with a legal team that has experience in cross-border transactions.
Challenge 3#: Cultural Differences
Australia and China have significant cultural differences, which can impact the success of the sale. Consider just a few of these differences: language, culture, political ideology, history, affluence, geography, humour, diet, leisure activities…and the list goes on.
Seek guidance from cultural consultants or intermediaries can help to smooth the process and ensure that misunderstandings or miscommunications do not arise. Working with professionals who have experience in cross-cultural business dealings will help to mitigate any potential challenges and ensure a successful outcome.
Seasoned professionals will use a translator even when they can speak the other language fluently. Using a translator affords the negotiator time to formulate their response and also allows them to focus on the body language and facial expressions of the other side when the message is translated to them – two significant negotiating advantages!

Challenge 4#: Financing the sale
The financing options available to a Chinese buyer will depend on the size and nature of the business being sold. The CCP (Chinese Communist Party) put tight restrictions on how Chinese companies can invest capital abroad. It is important to understand the financing options available to your prospective buyer in order to determine the most appropriate option for the sale. Knowledge is power. And understanding the financing options available to your buyer puts you in a powerful position for negotiations. Seek guidance from financial advisors or brokers who have experience in cross-border transactions with Chinese companies.
Challenge 5#: Negotiating the sale
Setting a realistic price for the business is crucial to the success of the sale. It is important to carefully consider the intrinsic value of your business and negotiate the terms of the sale with the Chinese buyer to ensure a fair and mutually beneficial outcome. Seeking guidance from legal or financial advisors can be helpful in this process.
Working with a business broker can be invaluable in this aspect. Business Brokers negotiate with both sides to establish a mutually beneficial asking price and terms of sale.
Read more about the Top 5 Mistakes To Avoid When Working With A Business Broker
Challenge 6#: Closing the sale
Ensuring a smooth transition of ownership is key to the success of the sale. This may involve putting in place measures to protect the interests of both parties during the post-sale period. For example, NDAs (non-disclosure agreements) are common place to protection intellectual property. Using escrow for transferring funds is also a common practice for international transactions.
Use trusted international banks and institutions rather than a financial institution that is solely based in Australia or solely based in China. Using international institutions will reduce the risk that one side will be able to renege on the deal or work through "back channels' to hold up processes in order to negotiate a better outcome for the deal. Working with business brokers, legal advisors and financial advisors who are expert in cross border deals will help to ensure that the process is handled smoothly and efficiently.


Selling an Australian business to a Chinese buyer in the current climate requires careful consideration and planning. Research and understand the Chinese market. Factor in legal hurdles and how the deal may be financed. Account for cultural differences. Do these things, and a successful outcome will be achieved for both parties.