Sector: Homewares - Fast moving Consumables Goods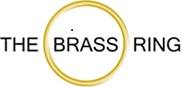 The Brass Ring Sale to Trade Group
The Brass Ring, represents a best-selling brand portfolio of unique, designer homewares and gifts available through leading retailers in Australia and New Zealand. These finely crafted products are manufactured and sourced from the United States, Europe, and China. The Company has revenues of $3,500,000.
Ladelle has been creating and designing quality homewares products for nearly 38 years. Today, Ladelle is the market leader in Australia and New Zealand and supplies multiple market sectors from supermarkets to high end department stores.
Ladelle offers an extensive product range online including kitchen accessories, tea towels and table linen. Whether adding a finishing touch to a newly decorated room, or establishing a whole new look and feel in the home, Ladelle's inspirational designs encourage individual style expressions, and make us look at the home in an exciting new way. This acquisition adds a new Product Range and Market Sector to the business.
The sale was conducted by Lloyds Business Brokers Senior International M&A Specialist Kevin Sutherland, and produced an outstanding result for both parties using Lloyds "Target Marketing".
"Kevin did a great job and took the time to understand the business and the opportunity that might exist with the right buyer. He approached a large number of financial and strategic buyers and was able to get a great deal put together with a fast growing strategic buyer."

More about Lloyds' Corporate Brokers
With over 38 years' experience under its belt, Lloyds Corporate Brokers has pioneered an effective model of business brokerage, managing a small number of selected assignments at any one time, focusing on each one until it's sold.
Each broker is allocated a small number of assignments (up to six) so they can fully familiarise themselves with each one, enabling them to present each business in the best possible way. Typically, a broker will not take new assignments until one has been sold.
The result is that each business is handled with the care and attention required to secure the best possible price. Confidentiality is guaranteed.
Lloyds' consultants are qualified professional business and Corporate Brokers with a wealth of Corporate Advisory, consulting and industry experience. They expertly guide business owners' step by step through the process of selling or buying a business.
If you own a business in the Fast moving Consumables Goods, Import/Wholesale Distribution, Design and manufacture sector, talk to one of our specialists about how Lloyds can help your business expand, sell or raise capital. We have teams of Brokers in Melbourne, Brisbane, Adelaide and Sydney.
Contact the experts at Lloyds Brokers, Australia's industry-leading Corporate Broker on 1300 366 943.