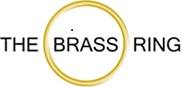 The Brass Ring Sale to Ladelle Pty Ltd
The Brass Ring, represents a best-selling brand portfolio of unique, designer homewares and gifts available through leading retailers in Australia and New Zealand. These finely crafted products are manufactured and sourced from the United States, Europe, and China. The Company has revenues of $3,500,000.
Ladelle has been creating and designing quality homewares products for nearly 30 years. Today, Ladelle is the market leader in Australia and New Zealand and supplies multiple market sectors from supermarkets to high end department stores.
Ladelle offers an extensive product range online including kitchen accessories, tea towels and table linen. Whether adding a finishing touch to a newly decorated room, or establishing a whole new look and feel in the home, Ladelle's inspirational designs encourage individual style expressions, and make us look at the home in an exciting new way. This acquisition adds a new Product Range and Market Sector to the business.
The sale was conducted by Lloyds Business Brokers Senior International M&A Specialist Kevin Sutherland, and produced an outstanding result for both parties using Lloyds "Target Marketing".
Click on the left navigation links to read more news and press releases.
View list of businesses sold by Lloyds