Sector: Civil and Electrical Engineering
TASK Engineering is a civil and electrical contractor prequalified with the Roads and Traffic Authority (RTA) for high contract value traffic works. The Company is only one of two RTA independent companies to hold this higher level of certification.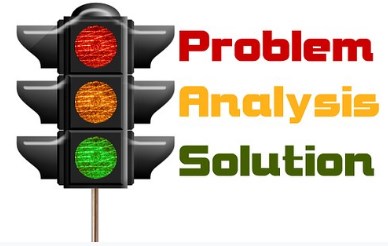 The Company's primary business function is the supply and installation of traffic lights on public roads in NSW as well as reconstruction of existing traffic lights.
The Company also conducts traffic control works such as:
Red light camera installations

Speed camera installations

Bus lane enforcement systems (BLES)

Traffic counting/monitoring stations

Various private works in the civil construction area

Traffic light works for car park management and on private roads and properties
TASK Engineering has been operating since 2005.
The sale of the business was conducted by our Director International Business Sales Mr. Kevin Sutherland using Lloyds Tender Process in conjunction with the application of Lloyds Target Marketing produced some spirited offers which resulted in a highly successful Sale.
"Kevin brought in several offers and arranged meetings with those that were most suited to buy the business. Kevin managed the transaction for us, and it was a very straightforward process that went very smoothly."
More about Lloyds' Corporate Brokers
With over 38 years' experience under its belt, Lloyds Corporate Brokers has pioneered an effective model of business brokerage, managing a small number of selected assignments at any one time, focusing on each one until it's sold.
Each broker is allocated a small number of assignments (up to six) so they can fully familiarise themselves with each one, enabling them to present each business in the best possible way. Typically, a broker will not take new assignments until one has been sold.
The result is that each business is handled with the care and attention required to secure the best possible price. Confidentiality is guaranteed.
Lloyds' consultants are qualified professional business and Corporate Brokers with a wealth of Corporate Advisory, consulting and industry experience. They expertly guide business owners' step by step through the process of selling or buying a business.
If you own a business in the Engineering, Electrical, Signage equipment, design and manufacture sector, talk to one of our specialists about how Lloyds can help your business expand, sell or raise capital. We have teams of Brokers in Melbourne, Brisbane, Adelaide and Sydney.
Contact the experts at Lloyds Brokers, Australia's industry-leading Corporate Broker on 1300 366 943.
Click on the left navigation links to read more news and press releases.
View list of businesses sold by Lloyds