Cara Waters - courtesy of SmartCompany
The baby boomer generation is going to run out of time to effectively hand over their business to younger generations or get the best sale price for their business, according to research published today by Pitcher Partners and Swinburne University.
The Federal Minister for Small Business, Bruce Billson, launched the report, Succession Reset: Family Business Succession in the 21st Century.
It comprises research conducted over four years and canvassing 2650 people across 56 countries.
The research found in 2021, the baby boomer generation (those born between 1946 and 1964) will be aged between 56 and 74 years of age, with the weighting heavily towards the older end of the scale.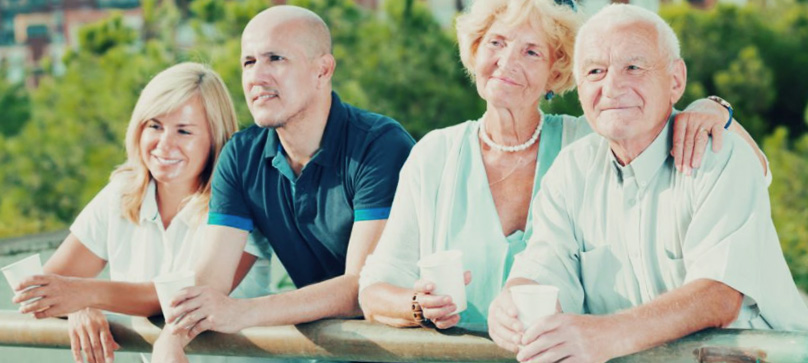 The outcome will most likely be that by 2022 a significant number of baby boomers will have or will be in the process of transferring ownership of their business. In Australia, the estimated value of these businesses is around $3.5 trillion.
But 85% of baby boomer business owners globally and 81.1% of baby boomers in Australia have not completed succession plans.
Pitcher Partners partner Dr Richard Shrapnel told SmartCompany there is a five-year window until the bulk of Australia's baby boomers are in their 70s.
"We would typically say a succession plan could take three to five years to put in place but we are at a stage where a large percentage of baby boomers have not acted," he says.
Shrapnel says business owners should not wait until the last second and put their business on the market when everyone else is putting their business on the market.
"We are getting to the cusp when we are going to be almost out of time and I think that is a troubling sign," he says.
"We have not had this generational shift before. Small business is big business when you put them together."
8 Tips

for a successful succession:




1. Succession is not retirement

"If you think about succession as getting old, retirement and stepping down, it stops you from doing it," he says.

"Think about it as creating a business for the future and having a role in it."



2. Start with readiness preparation is a must

Shrapnel says the goal of simply passing over the existing business to the next generation when the incumbent is ready to retire is no longer workable or viable.

"'Succession' really does commence the day you start your business," he says.



3. Set your goals before the journey

Shrapnel says the new trend for succession is transgenerational entrepreneurship.

"What that simply means is don't think, 'Here is my business now this is your business; rather think in terms of 'I've grown a business over the last 38 years and we as a family know how to run businesses'."



4. Harmony is a must

"Family harmony is a key aspect and a key criteria for successful generations," Shrapnel says.

He also notes the family unit has changed and the "natural assumption" that the business will be passed on to a son is "38 years old and no longer the tradition".

"Daughters in business are now far more prevalent and you now select the child that is best for the business," he says.



5. Price is not first

Shrapnel says as people go through the process of business succession the importance of sale price diminishes.

"If you focus on continuity and ongoing jobs, you are drawing your focus to the capital value drivers of your business which, in turn, supports sale price should you one day decide to sell.



6. Plan early, start earlier

"A major barrier to succession for many businesses is that the business is not financially strong enough to support the owner and the next generation," Shrapnel says.

"You need to have a longer term view of succession and have a growth plan beside that."



7. Equality is not equal

Shrapnel says business owners need to get their heads around equity.

"Not everyone will be in the family business so that becomes quite significant: what is fair," he says.



8. Ask before you get lost - advisers are important

Finally, Shrapnel says Australia lags behind the rest of the world and Australian business owners are failing to seek professional advice on the complex issue of succession.

"You go from the language of family business to families in business," he says. "What you are transferring over is an asset that will allow wealth to be generated."

smartcompany.com.au

Follow SmartCompany on Facebook, LinkedIn and Twitter.

Read more about how baby boomers can sell their business to the next generation.


Maximum Value, Fast!
We specialise in achieving the maximum sale price for your business with the best possible deal structure for you and within a fast timeframe.

Real Business Experience
Lloyds have over 39 Years of industry experience with a team of passionate and qualified business brokers, specialising in mid-market business sales of $1 million to $100 million.

Free Business Appraisal
A qualified business broker will provide you with an obligation free, pre-sale appraisal of your business, so you know what approx timeframe and price to expect before proceeding.

Access To Buyers
Lloyds has an Australian and International reach, with a database of over 50,000 prospective buyers and equity firms ready to start marketing your business to.

Confidentiality Guaranteed
With discrete marketing techniques your confidentiality before, during and after the sale process is guaranteed.

Step-By-Step Guidance
We step you through the process finding the right buyer, preparing to achieve maximum sale value and closing the sale.