Press release

Traffic Management and Traffic Civil Contracting business sold to Private Equity Group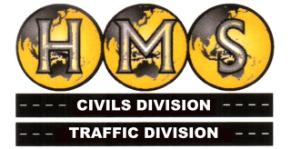 HMS - to - Private Equity Group
The HMS companies are able to provide a comprehensive and proficient service to the construction, building and civil engineering Industries, as well as motorway and civil asset owners.

HMS Civils is an established highways, bridge and car park maintenance specialist contractor operating in NSW and Queensland and able to provide a wide and varied range of services.

HMS Traffic is an established traffic management and control contractor servicing the construction, building and civil engineering industries throughout Sydney and the surrounding areas.

HMS Training: is fully licenced to provide accredited training for Workcover OH&S Induction (Greencards) and the RTA (Blue and Yellow tickets) through its fully licenced training centre.

The sale of the business was conducted by Garry Stephensen using Lloyds Tender Process in conjunction with the application of Lloyds Target Marketing produced some spirited offers which resulted in a highly successful Sale.
Click on the left navigation links to read more news and press releases.
View list of businesses sold by Lloyds