Sector: Bulk Tanker Transport
Sanbella Holdings views itself as being a supply chain partner who specialises in customer focused tanker freight and customer driven services.
The business operates around the monthly Tallow tenders which the Abattoirs in South East Queensland and Northern NSW put out for tender each month. These tenders are bid on by Tallow and by product Traders; the product is delivered to storage tanks for processing in Australia and shipped on bulk carriers to international markets.
Sanbella Holdings are the link between the manufacturer and the traders and processors of this product as the product is time sensitive having a reliable and efficient on time transport partner is essential.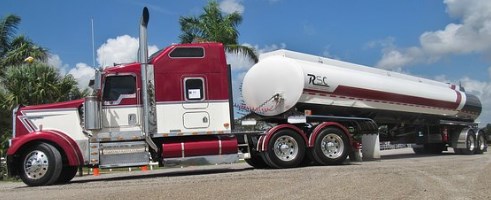 The Sale of the business was conducted by our Managing Director Mr. Garry Stephensen using Lloyds Tender Process in conjunction with the application of Lloyds Target Marketing produced some spirited offers which resulted in a highly successful Sale.

If you own a business in the Transport Logistics, talk with Lloyds for advice on how to buy or sell a business, contact the experts at Lloyds Corporate Brokers, Australia's Industry Leading Corporate Broker on 1300 366 943.


Maximum Value, Fast!
We specialise in achieving the maximum sale price for your business with the best possible deal structure for you and within a fast timeframe.

Real Business Experience
Lloyds have over 39 Years of industry experience with a team of passionate and qualified business brokers, specialising in mid-market business sales of $1 million to $100 million.

Free Business Appraisal
A qualified business broker will provide you with an obligation free, pre-sale appraisal of your business, so you know what approx timeframe and price to expect before proceeding.

Access To Buyers
Lloyds has an Australian and International reach, with a database of over 50,000 prospective buyers and equity firms ready to start marketing your business to.

Confidentiality Guaranteed
With discrete marketing techniques your confidentiality before, during and after the sale process is guaranteed.

Step-By-Step Guidance
We step you through the process finding the right buyer, preparing to achieve maximum sale value and closing the sale.