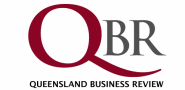 Press release
Lloyds Business Brokers International rated in Queenslands Top 400 businesses
Making the list of the top 400 privately owned businesses in Queensland is a huge achievement and an acknowledgment of the dedication we have to making our business the success it is today.
The Awards dinner was a huge success, with both the Premier, Anna Bligh, and iconic businessman Stefan providing great insight into what makes Queensland such a great place to do business.
What is the Queensland 400?
The Queensland 400 is a central part of Queensland Business Review's purpose to inform and connect the State's business leaders.
Described as one of the key business events of the year, it is a unique program that provides public recognition of the achievements of Queensland's local business heroes - the owners of the state's leading home-grown enterprises.
Click on the left navigation links to read more news and press releases.
View list of businesses sold by Lloyds