Lloyds Brokers has established a Partnership with Advisory Partner
The collaboration gives mid-market business owners seeking to sell their private Companies a unique combination of a Boutique Advisory Firm adept at guiding businesses towards the best-possible financial status to achieve the optimum sale price and the acumen of experts in the Sale and Marketing of businesses. Lloyds have brokers on the ground in Sydney, Melbourne, Adelaide and Brisbane.

Advisory Partner provides a full suite of Chartered Accounting and Advisory Services for business owners who want to build their businesses and extract value. The skills set includes taxation services, financial advice, business valuations, financial modelling, business sales, capital raising, virtual CFO services, and visual financial reporting.
Lloyds Corporate Brokers, an arm of Lloyds Business Brokers, has pioneered an effective model of marketing businesses by focusing on specific targets, instead of a scattergun approach.
Advisory Partner Director Brett Plant said the joint venture would target mid-market businesses in the $1 million to $50 million bracket.
"Advisory Partner will work with the business owner to ready the business for sale, including providing advice on its valuation and taxation arrangements, and assessing potential purchasers," he said.
Lloyds Brokers Director Garry Stephensen said Lloyds Brokers would use its vast network of potential purchasers to identify buyers and manage the Sale process.
The combined skills of the two firms gives sellers confidence they can get their business into the best possible shape for a sale and know they can achieve the most advantageous price with a best-fit purchaser.
Advisory Partner and Lloyds Brokers each has more than 38 years' experience in their fields. Mr Plant and Mr Stephensen will work in tandem to guide business owners to achieve realistic goals in the sale of their businesses.
Mr Brett Plant launched Advisory Partner in early 2020. He has worked with major accounting firms and has more than 38 years' experience delivering high-quality outcomes for clients.
Mr Garry Stephensen, Managing Director and Licensee at Lloyds, is a qualified registered business intermediary with a wealth of experience to help clients maximise the value of their business.
About Garry Stephensen
Position: Managing Director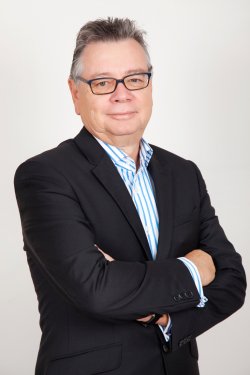 Garry Stephensen, Managing Director and licensee at Lloyds, is a fully qualified, hands-on registered business intermediary with a wealth of experience to help clients maximise the value of their businesses. Garry started his business life at the age of 24, purchasing the first of several newsagencies, then graduating to much larger business enterprises in the wholesale and building and construction industries and property development.

In the early 1990s, Garry accepted a left-field opportunity to broaden his experience and became involved in the business brokerage industry. Since then he has had extraordinary success negotiating acquisitions and mergers of major businesses, including blue chip public and private national companies and equity groups, and on behalf of high-net wealth individuals.

Garry has strong business interests and experience in the private sale, acquisition and divestment of mid-market businesses in the resources, mining, contracting, import, wholesale, and distribution sectors.




About Brett Plant
Position: Advisory Partner - Business Valuations Specialist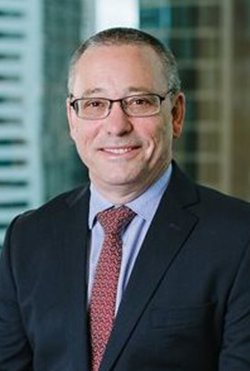 Brett has more than 38 years experience in corporate valuations, delivering high quality outcomes for clients. Qualifications: Bachelor of Business, Master of Commerce, Fellow Chartered Accountant, Business Valuation Specialist
Valuation is a complex assessment and involves professional expertise and judgement. All businesses are unique and face different competitive pressures. The value of any company or asset is intrinsically linked to the future income it will generate and future income streams are generally uncertain.
Valuation requires an in-depth understanding of the asset being valued, the market in which it operates, the company that owns it, and its competitive strengths and weaknesses. It requires careful analysis of financial and non-financial information and assesses other factors, such as legal and regulatory environments.
The AP Lloyds/Advisory Partner team has extensive experience in valuing companies and assets across a range of industries. We have broad sector knowledge derived from both consultancy and executive management experience to determine the appropriate valuation methodology to provide well-informed, insightful, robust and transparent valuation opinions.
Brett has more than 38 years' experience delivering high quality outcomes for clients. He enjoys working collaboratively with clients to achieve their desired outcomes. Building relationships and developing a deep understanding of clients' businesses is the backbone of Brett's service philosophy.
Meet the rest of the team at Lloyds Brokers:


Maximum Value, Fast!
We specialise in achieving the maximum sale price for your business with the best possible deal structure for you and within a fast timeframe.

Real Business Experience
Lloyds have over 39 Years of industry experience with a team of passionate and qualified business brokers, specialising in mid-market business sales of $1 million to $100 million.

Free Business Appraisal
A qualified business broker will provide you with an obligation free, pre-sale appraisal of your business, so you know what approx timeframe and price to expect before proceeding.

Access To Buyers
Lloyds has an Australian and International reach, with a database of over 50,000 prospective buyers and equity firms ready to start marketing your business to.

Confidentiality Guaranteed
With discrete marketing techniques your confidentiality before, during and after the sale process is guaranteed.

Step-By-Step Guidance
We step you through the process finding the right buyer, preparing to achieve maximum sale value and closing the sale.