Navigating a new normal
Don't you wish you had invested heavily in a 'little known' company called Zoom back in 2019? In recent years, remote work has undergone a tremendous surge in popularity. This phenomenon has revolutionized the traditional workplace structure, challenging the way businesses operate. This gradual shift was turbo-charged by the COVID-19 pandemic, which forced organizations around the world to quickly adapt to remote work setups. During 2020 it seemed like almost everyone was working from home, from NBA players to World Economic Forum.
Here in Australia, as businesses grappled with the challenges and uncertainties brought about by the pandemic, they too found themselves navigating a new normal, one in which remote work soon became an integral part of their day-to-day operations.

But just how prevalent is remote work among Australian businesses? According to a recent study conducted by the Australian Bureau of Statistics (ABS), prior to the pandemic, only 5.1% of employed Australians regularly worked from home. However, in the wake of the pandemic, this figure skyrocketed to a staggering 41% in April 2020. Even as restrictions were eased by so-called "dictator dan" and other state premiers, remote work remains a significant part of the Australian work culture. In fact, a survey conducted by the Reserve Bank of Australia in December 2021 found that 30% of Australian businesses anticipate that remote work arrangements will be more prevalent in the post-pandemic era compared to pre-pandemic times.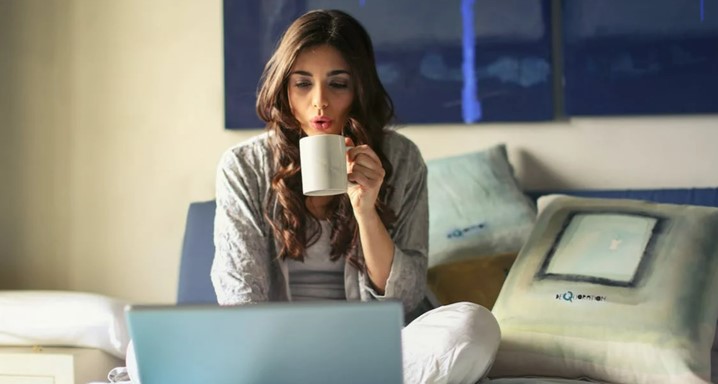 The impact on business brokers
The rise of remote work has had a profound impact on business brokerage, a sector that plays a critical role in facilitating the buying and selling of businesses. Traditionally, business brokers have relied on face-to-face interactions and physical office spaces to connect buyers and sellers, evaluate businesses, and negotiate deals. Lloyds for example have business brokers based in Sydney , Adelaide , Melbourne and Brisbane. However all Business brokers (Lloyds included) have had to adapt their practices to suit the changing needs and preferences of their clients.
One notable adaptation has been the utilization of virtual communication tools. Platforms such as Zoom, Microsoft Teams, and Slack have become indispensable for conducting virtual meetings, negotiations, and consultations between business brokers, buyers, and sellers. According to a report by Deloitte, the use of virtual meeting software increased by 475% during the pandemic. These tools not only enable seamless communication between parties but also provide the opportunity for business brokers to expand their client base beyond their local geographic region. By embracing remote work and leveraging virtual communication tools, business brokers can now connect with clients from all corners of Australia, increasing their reach and potential for successful deals.

Another significant shift in the realm of business brokerage has been the increased reliance on digital marketing strategies. With the decrease in face-to-face interactions, business brokers have had to find new ways to reach potential buyers and sellers. In a survey conducted by Xero, an online accounting software provider, 68% of Australian small businesses reported an increase in their use of digital marketing channels since the start of the pandemic. Business brokers are no exception to this trend, as they have embraced online advertising, social media marketing, and search engine optimization to showcase the businesses they represent and attract potential buyers.
The adoption of remote work has also led to changes in the evaluation and due diligence processes involved in buying or selling a business. With physical site visits becoming less frequent or even impossible in certain cases, business brokers have turned to innovative solutions. Virtual reality (VR) technology has gained traction, allowing buyers to explore businesses remotely and gain a comprehensive understanding of their operations. According to a survey by PwC, 74% of businesses using VR for property or facility management reported increased efficiency and reduced costs.


We're not in Kansas anymore…
The rise of remote work has prompted a re-evaluation of the criteria buyers consider when looking to acquire a business. As remote work allows for greater flexibility and location independence, buyers are placing more importance on factors such as online presence, digital infrastructure, and the ability to operate remotely. Business brokers have had to adapt their approach by emphasizing these aspects of businesses for sale when marketing businesses to potential buyers.
Here are some key considerations that buyers may pay more attention to today than they did a decade ago :
Digital Infrastructure: With remote work becoming more prevalent, buyers are placing greater emphasis on the digital infrastructure and technology capabilities of a business. They want to ensure that the business they acquire has the necessary tools and systems in place to support remote collaboration, communication, and efficient workflow management. This includes robust internet connectivity, secure data storage, collaboration platforms, and project management tools. A business with a strong digital infrastructure is more likely to thrive in a remote work environment.


Online Presence and E-commerce Capabilities: As remote work blurs geographical boundaries, buyers are increasingly interested in businesses that have a strong online presence and e-commerce capabilities. A well-developed website, active social media presence, and effective online marketing strategies can significantly enhance a business's visibility and customer reach. Buyers recognize the value of businesses that have successfully adapted to the digital marketplace and can generate revenue through online channels, even in a remote work environment.


Scalability and Flexibility: Remote work offers increased flexibility and scalability opportunities for businesses. Buyers are interested in businesses that can easily adapt and scale operations to accommodate remote work arrangements. This includes businesses with flexible staffing models, agile workflows, and the ability to leverage outsourcing or contract work to meet changing demands. A business that can seamlessly transition between remote and on-site work models can better navigate market fluctuations and capitalize on opportunities.

4. Remote Team Management: As businesses operate with remote teams, buyers are interested in businesses that have strong remote team management capabilities. They look for businesses with effective communication and collaboration practices, remote performance monitoring systems, and well-defined workflows that ensure productivity and accountability in a remote work environment. Buyers value businesses that have established systems and processes for managing remote teams and maintaining high levels of team cohesion and efficiency.

5. Work-Life Balance and Employee Well-being: Remote work has brought attention to the importance of work-life balance and employee well-being. Buyers are increasingly concerned about businesses that prioritize their employees' well-being and offer flexible work arrangements that promote work-life balance. They are interested in businesses that have implemented policies and practices to support employee mental health, provide adequate work-life integration, and foster a positive remote work culture. Buyers recognize that businesses with a strong focus on employee well-being are likely to have higher employee satisfaction and productivity levels.

As a seller, if you're wanting to get the best sale price for your business, take head of these above points!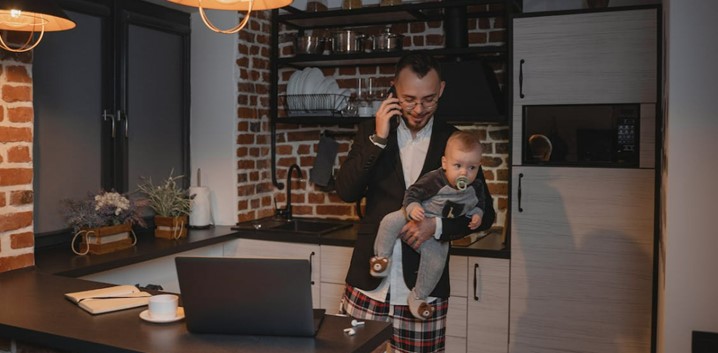 While remote work has brought about numerous advantages and opportunities for business brokerage in Australia, it is important to acknowledge the challenges that come with this shift. Building trust and establishing strong relationships remotely can be more challenging compared to face-to-face interactions. Business brokers must proactively work to build rapport and instill confidence in their clients through frequent and effective communication.
As businesses continue to embrace remote work arrangements, it is crucial for business brokers to remain agile and leverage these advancements to connect buyers and sellers, evaluate businesses, and facilitate successful deals. By embracing the rise of remote work, business brokerage in Australia can navigate the changing landscape and embrace the opportunities it presents.




References:
1. Australian Bureau of Statistics (ABS) - "Working from home in Australia before and after the COVID-19 pandemic"
2. Reserve Bank of Australia - "COVID-19 and its Economic Effects"
3. Deloitte - "The Future of Work"
4. Xero - "State of Small Business Report"
5. PwC - "VR: Changing the Game in Property and Facility Management"