Press release

Innovative Medical Waste Disposal business sold to Private Equity Group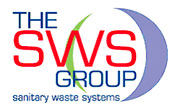 Sanitary Waste Systems - to - Device Technologies Australia and RMB Capital Partners
Sanitary Waste Group's manufacturing facilities are based in Melbourne and Brisbane with distributors in all mainland states as well as New Zealand. Sani Waste is an importer and manufacturer of a disposable, fully bio-degradeable system for the disposal of human waste from Hospitals and Aged Care facilities, resulting in major savings in water, power, and labour and cuts the risks of cross infection.
The sale of the business was conducted by our Managing Director Mr. Garry Stephensen using Lloyds Tender Process in conjunction with the application of Lloyds Target Marketing produced some spirited offers which resulted in a highly successful Trade Sale.
Click on the left navigation links to read more news and press releases.
View list of businesses sold by Lloyds