Sector: Labour Hire

Port Adelaide Labour Services (PALS) is a very stable business, working closely with 5-7 large National Companies, and a number of chosen smaller Clients, as Preferred Supplier of Contract Labour nation-wide.
PALS have, over the years, accumulated and maintained resumes on 6,000+ culled Candidates, stored in both soft and hard copies. Many of these have worked regularly for some time, and as such, have accumulated valuable work history.
PALS are able to resource candidates to suit Clients needs locally and Nation-wide, having for years provided ongoing labour support for the National Car Racing Circuit scaffold and general labour needs. The annual schedule starts in Townsville each June, before moving on to Gold Coast, Sydney, Bathurst, Victoria, and ending in March with the Adelaide Clipsal.
They are currently averaging 70-80 employees at one time.
Their areas of specialisation include:
Engineering
Boilermaking
Fitters & Turners
Transport
Forklift Operators
Truck Drivers
Labourers
Privately owned and established in 2001, Frontline Human Resources operates across Victoria, New South Wales and South Australia, servicing both small, medium and large enterprise.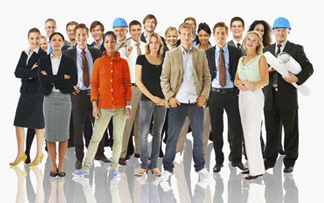 Frontline Human Resources expertise covers the following fields:
Industrial Relations and Human Resources
Apprentices and Trades
Temporary Recruitment
Permanent and Executive Recruitment
Workplace Training
Payroll Services
The acquisition offered perfect synergies and has enabled Frontline to expand their business in South Australia and Nation Wide.
The sale of the business was conducted by our Founding Director Mr Rudy Weber using Lloyds Tender Process in conjunction with the application of Lloyds Target Marketing produced some spirited offers which resulted in a highly successful Sale.
Click on the left navigation links to read more news and press releases.
View list of businesses sold by Lloyds
If you own a business in the Labour Hire sectors, talk with Lloyds Brokers for advice on how to buy or sell a business, contact the experts at Lloyds Brokers, Australia's Industry Leading Corporate Broker on 1300 366 943.