Industrial Shredding business sold to Newcastle Engineering Group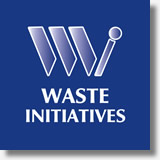 Waste Initiatives - to - Private Investment Group
Waste Initiatives is an Australian owned business which has the benefit of over 30 years experience supplying high quality industrial shredding equipment and total systems. Their range extends to well over 100 different models with various cutter designs, chamber lengths and motor sizes to suit numerous applications.
These shedders represent the latest in shredding technologies available in the world today and are backed by extensive research and development, practical experience and reliable maintenance, parts and service.
A strong focus of the business is to provide a total shredding solution so that a variety of types of shredders can be used in all aspects of their customers needs.
The sale of the business was conducted by our Managing Director Mr Garry Stephensen using Lloyds Tender Process in conjunction with the application of Lloyds Target Marketing produced some spirited offers which resulted in a highly successful Sale.
Click on the left navigation links to read more news and press releases.
View list of businesses sold by Lloyds