Sector: High Rise, Infrastructure, Concrete Pumping

Lloyds Business Brokers has completed the sale of a highly successful and much sought-after Concrete Pumping business to a Public Company seeking to expand their operations into Queensland. Pro Concrete Pumping (PCP) is a privately owned and operated company specialising in hire of Commercial Concrete Pumping Equipment, with operators, and is based in Queensland covering from the Gold Coast to the Sunshine Coast.
The company focuses particularly on hiring concrete pumping equipment to major construction companies involved in commercial high-rise projects and infrastructure work. It supplies the service of Concrete Pumping to the construction industry leaders, such as Multiplex, Leightons, Built, Grocon, Abi Group, Westfield, Mirvac, Watpac etc.
Relocatable Pumps are generally placed on site for the duration of the concrete pour, obviating the need for daily travel to and from the job. A fleet of service vehicles provide on-site maintenance. Pro Concrete Pumping have experienced strong growth in recent years by becoming a market leader in commercial concrete pumping for not only the Tier 1 builders but are also favoured for government infrastructure works.
The sale follows an intense and highly successful marketing campaign that resulted in 44 qualified enquirers, several offers on the table and a great example of Vendor and Buyer working together to achieve a fantastic result.
The sale was conducted by our Founding Director Rudy Weber who, through using the proven Lloyds Brokers Business Sales Process, was able to achieve a highly pleasing result for both the Vendor and Buyer.
---
More information about the Concrete Pumping industry
A concrete pump is a machine that transfers liquid concrete through a pumping process. It is common to large construction sites. There are basically three types of concrete pumps.
A concrete pump attached to a truck or semi-trailer. This is referred to in the industry as a "boom concrete pump". It utilizes a "boom" (another word for a remote-controlled robotic arm) to pump concrete to 'hard-to-reach' places, doing so with a high level of accuracy. These pumps are often used on large construction projects as they can pump high volumes of concrete.

A second type of concrete pump can be mounted onto a truck or placed on a trailer. These are commonly referred to as a "line pumps" or "trailer-mounted" concrete pumps. Line pumps typically pump lower volumes of concrete than boom pumps and they are used for smaller volume concrete placing applications such as street sidewalks, residential home ground slabs and swimming pool foundations. This type of pump requires steel or flexible concrete placing hoses to be manually attached to the outlet of the machine. Those hoses are then linked together to form a continuous channel to where the concrete needs to be deposited.

A third type is known as "skid mounted" or "rail mounted" concrete pumps. These are less common, typically only used on specialized jobsites such as tunnels or mining sites.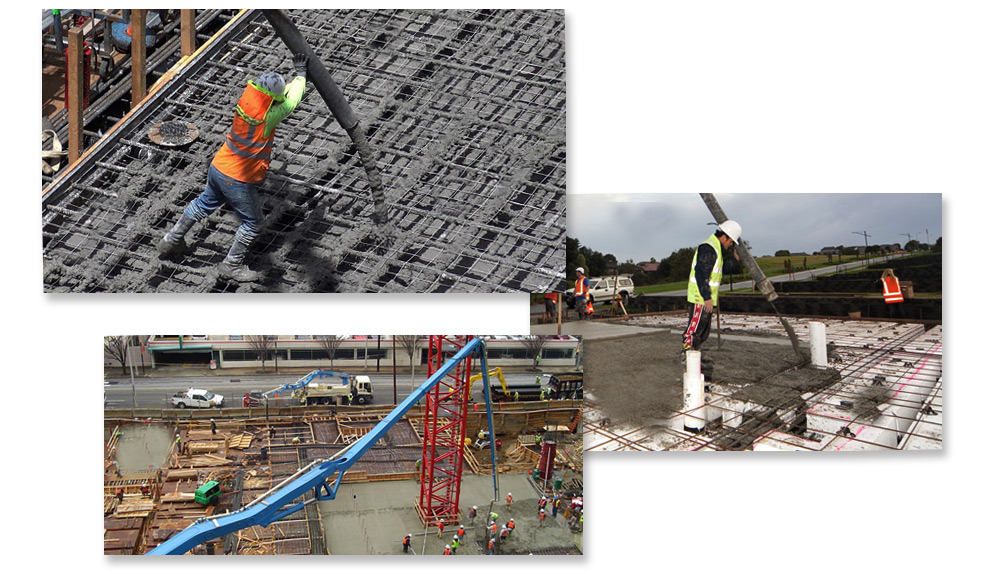 Lloyds brokers have over 38 years experience helping construction businesses throughout Brisbane, Melbourne and Sydney sell or raise capital. We are here to help your business grow.

If you own a business in the Engineering or Construction industries and would welcome input on how you can grow your business, gain additional investment or sell your business, please contact our experienced business specialists.
Lloyds has impressive list of sold businesses in gold coast (QLD)