Sector: Manufacturing of Aluminium Semi Trailers
Graham Lusty Trailers provide a fully welded construction, which makes them extremely strong and clean as well as providing the smooth lines of a conventional tipper. Each trailer is manufactured to their Customers specific road transport and carrying requirements.
The additional carrying capacity has the benefit of less time on road, which provides significant savings in time and the all-important bottom line. The angles in each of the internal compartments are specifically designed to allow for even weight distribution and maximum load. Graham Lusty Trailers are manufactured using the latest laser cutting technology and welded using state of the art Fronius Welding Machines.
The management team at Graham Lusty Trailers have a combined experience of over 100 years in the aluminium trailer industry. Through their expert knowledge they have developed market leading products, that allow their customers to increase profits through lower tare rates.
Their range of trailers include end tippers, side tippers, fracking tankers, PBS truck and dogs, bottom dumps, belly tankers, flat tops, dollies and walking floors. Services offered by GLT include: Planning, Drafting, Purchasing, Fabrication, Fitout, Delivery. All of these stages can be completed within a 5 week turn around, being manufactured from either the Brisbane or Melbourne facilities, depending on customer preference.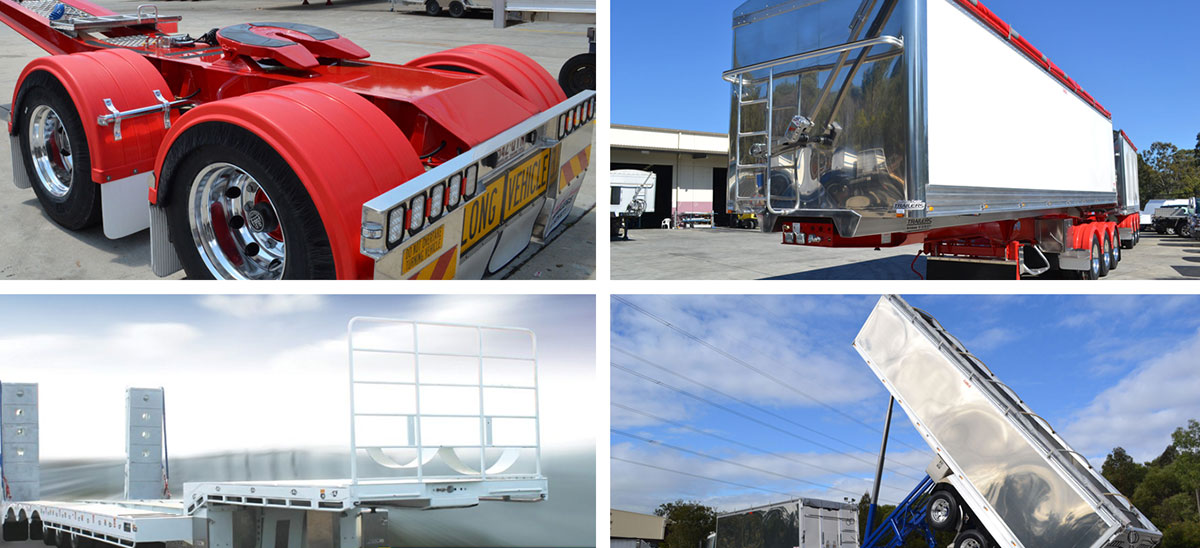 An investment firm whose members own or control approximately $1 billion in invested funds. Investors are predominantly high and ultra-high net worth individuals with significant business expertise.
The Sale of the business was conducted by our Managing Director, Mr. Garry Stephensen using Lloyds Tender Process in conjunction with the application of Lloyds Target Marketing produced some spirited offers that resulted in a highly successful Sale.
If you own a business in the engineering or industrial sector and would like to explore options of selling or raising capital, our experienced Brokers will be more than happy to have a no-obligation meeting with you to discuss your options. We have experienced business brokers in Melbourne, Sydney and Brisbane.
Types of Semi Trailers In The Industry
"Flatbed" Trailers
With a capacity of up to 21 Tonne and up to 16 metres in length, flatbed trailers are a very common style used due to their versatility. These trailers are often used to carry steel and various products that don't need to be enclosed and protected from the weather. Flat Bed trailers have an easy loading process because they are completely accessible on the top and on all sides. Driving tends to be more difficult with flatbeds because they often are used to transport heavy loads.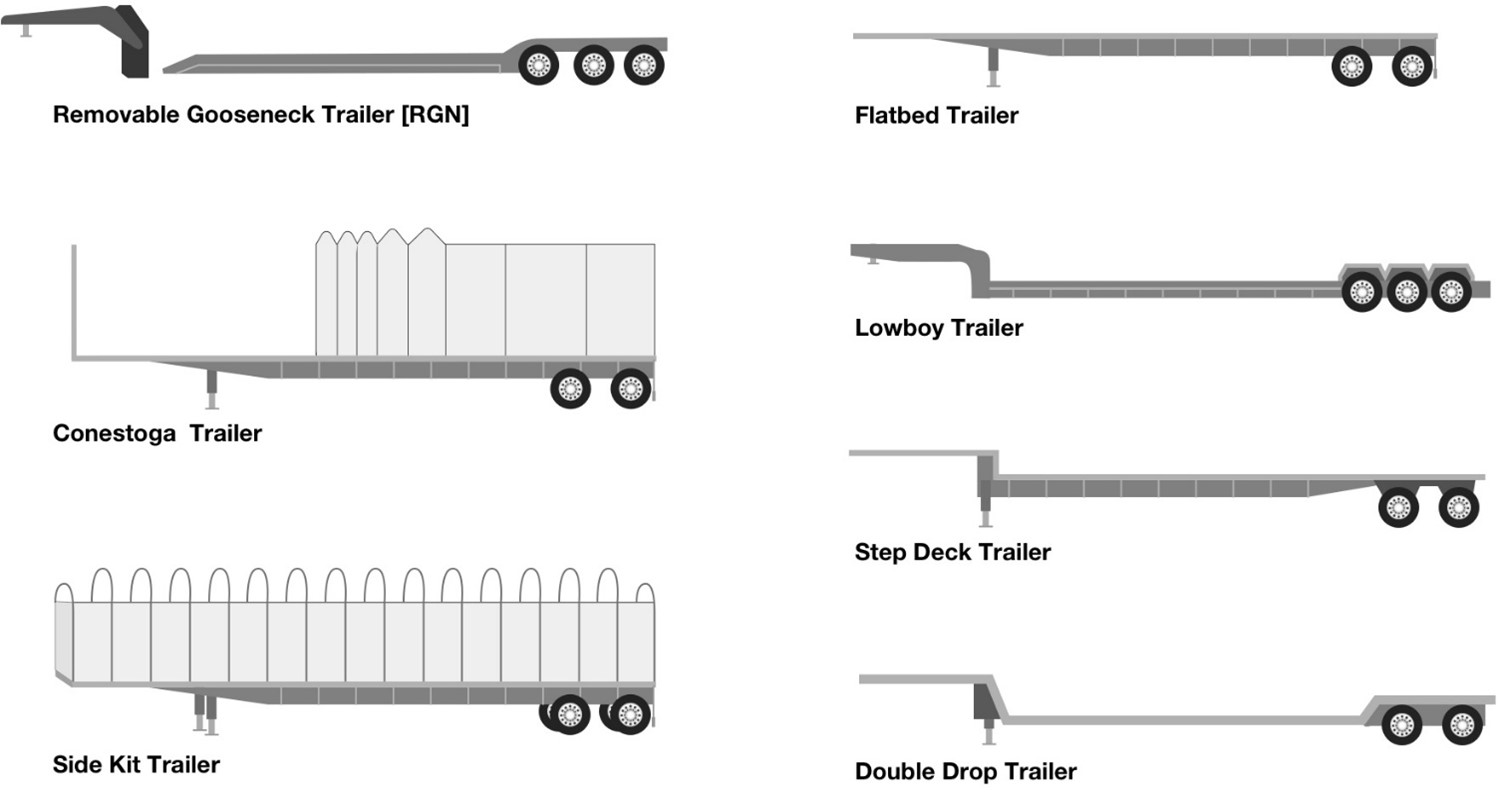 "Low Loader" Trailers
Low loader trailers are the lowest to the ground trailers that you can find. This design is so that they can easily load and unload industrial equipment such as tractors.

"Drop Deck" Trailer
Drop deck trailers are another type of flatbed trailer, comprising of two different levels and open to the elements. They can be used to transport large industrial equipment. Usually accompanied by a hydraulic ramp, loading is made easier.

"Extendable" Trailers
Extendable trailers provide additional flexibility over and above a regular flatbed trailer because of their ability to extend to accommodate the type of load. If a long load is not being hauled, the body of the trailer can be configured to be smaller and thus easier for the driver.

Tank Trailers
This type of trailer is shaped like a tank, as the name suggests. It transports any kind of liquid or dry bulk cargo - often used to transport gas. Highly trained drivers are required to drive these kinds of trailers because their weight makes it more difficult to drive. Drivers that are transporting gas also need to be mindful of the increased dangers if they get into an accident.