Leading Mining Industry Manufacturing & Services Business sold to Major National Co.
The Business specialises in the Manufacture, Overhaul and Maintenance of an exclusive range of equipment for the open cut and underground mining industries.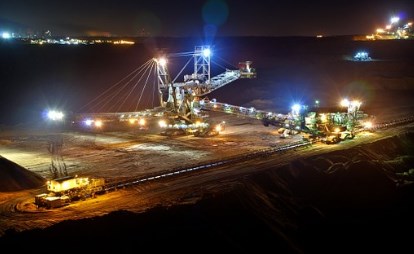 The existing management Team will continue to run the day-to-day operations of the business during a 2 year handover period.

The Acquisition brings to the Buyer an innovative range of products and services that complement the group's existing offerings, enabling them to strengthen even further their relationships with customers.
The sale of this niche business to a trade buyer follows a highly successful marketing campaign that resulted in 36 qualified enquirers and several offers on the table. It was a great example of vendor and buyer working together to achieve a fantastic result.

The Sale was conducted by Lloyds Corporate Brokers Senior International M&A Specialist Kevin Sutherland, and produced an outstanding result for both parties using Lloyds "Target Marketing".
"Kevin started bringing in offers for much more than any of us anticipated. As the offer prices he was bringing in kept going up and up some buyers bowed out while others got more and more aggressive during the process he was running. Kevin gave great advice relating to the entire process, the transaction, employment contracts, who should be selected as the best buyer, etc. In the end we had offers from public companies, private companies, and private equity groups. Kevin sold the business for nearly 3 times what we hoped for."
More about Lloyds' Corporate Brokers
With over 38 years' experience under its belt, Lloyds Corporate Brokers has pioneered an effective model of business brokerage, managing a small number of selected assignments at any one time, focusing on each one until it's sold.
Each broker is allocated a small number of assignments (up to six) so they can fully familiarise themselves with each one, enabling them to present each business in the best possible way. Typically, a broker will not take new assignments until one has been sold.
The result is that each business is handled with the care and attention required to secure the best possible price. Confidentiality is guaranteed.
Lloyds' consultants are qualified professional business and Corporate Brokers with a wealth of Corporate Advisory, consulting and industry experience. They expertly guide business owners' step by step through the process of selling or buying a business.
If you own a business in the Mining Services, Engineering, design and manufacture sector, talk to one of our specialists about how Lloyds can help your business expand, sell or raise capital. We have teams of Brokers in Melbourne, Brisbane, Adelaide and Sydney.
Contact the experts at Lloyds Brokers, Australia's industry-leading Corporate Broker on 1300 366 943.