What are Australian SME's Biggest Business Challenges and Growth Opportunities?
Australia's SME sector dynamic. Small and medium businesses are markedly agile, focused on growth and innovation. When NAB surveyed SME business owners to reflect on the most important moments and milestones in their businesses, here is how they ranked those moments: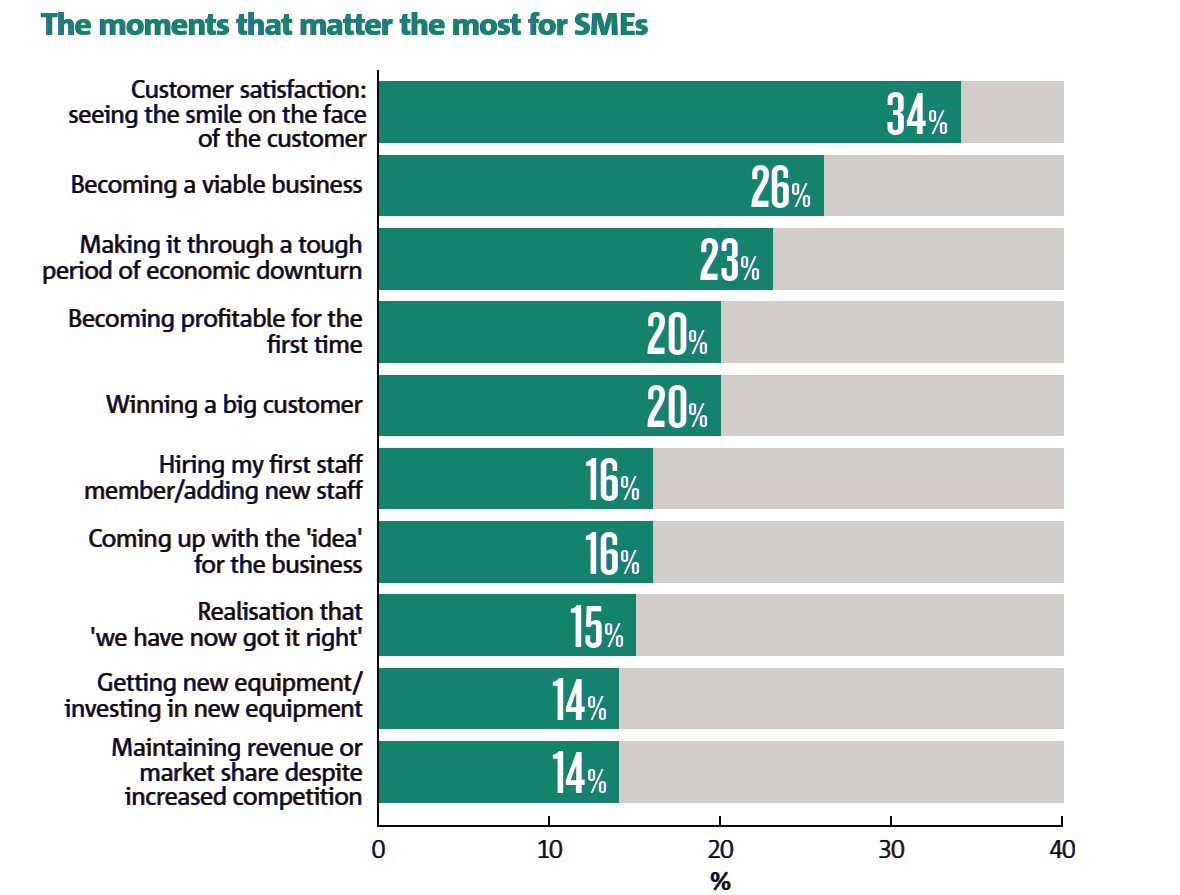 As you can see above, "seeing the customer smile" was the no.1 priority to business owners. Happy customers are the cornerstone of a successful business. This highlights an area of opportunity for small businesses looking to compete with the large corporates on the basis of providing excellent customer service, something that often suffers as a company grows in size.
Persevering through periods of economic downturn ranked third on the list. Passion is often what gets a SME started, but it's perseverance that sees these Aussie battlers through the tough times.
Are you looking for a business broker sydney? Book a free consultation with Lloyds today.

A large percentile of Australian SMEs are optimistic about their future and are focussed on expansion and growth. In fact 12% of SMEs are in a constant state of expansion investing in new machinery, increasing their marketing activities and hiring additional staff.
Research from NAB's SME lending division shows where SMEs are investing their time, energy and focus: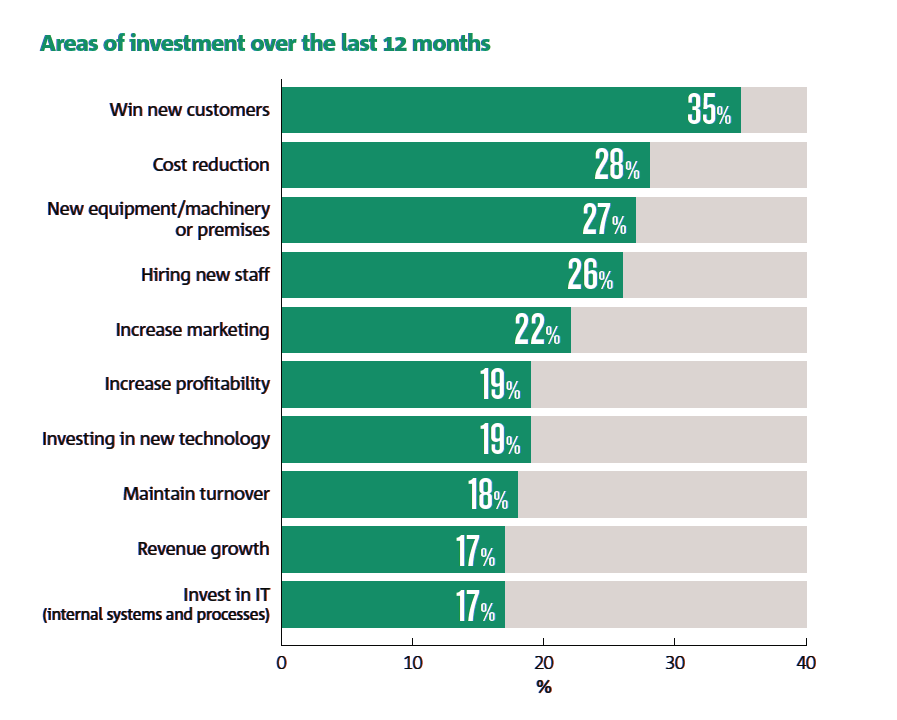 Medium sized enterprises were more probable to have been focused on business growth. During the 2017 Financial Year, 39% of MSEs hired additional employees, 31% invested in their own businesses. 27% saw profits rise during the 2017 Financial Year. Almost half (45%) are planning to expand within the next three years. Medium sized businesses stand out when compared to all businesses - 6 in 10 MSEs are looking to expand over the next three years (2019 2022).
Across the board in the Australian economy, the outlook for revenue and profitability assumes growth. The majority of companies (68%) have reported to the ATO that they expect revenue increases and (65%) expect profitability to increase.
Thinking of selling, expanding or raising capital? Lloyds business broker brisbane will assist the growth of your business. Book a free consultation with Lloyds today.

This of course, is good news for the Australian economy. But how do SMEs intend to expand? NAB surveyed various SMEs to gain insight regarding the common strategies for expansion. The top strategies for expansion come from an entrepreneurial mindset identifying opportunities and chasing success. Launching new products and services, breaking into new markets domestically and
internationally, and launching extra digital sales channels.
Here is how businesses responded: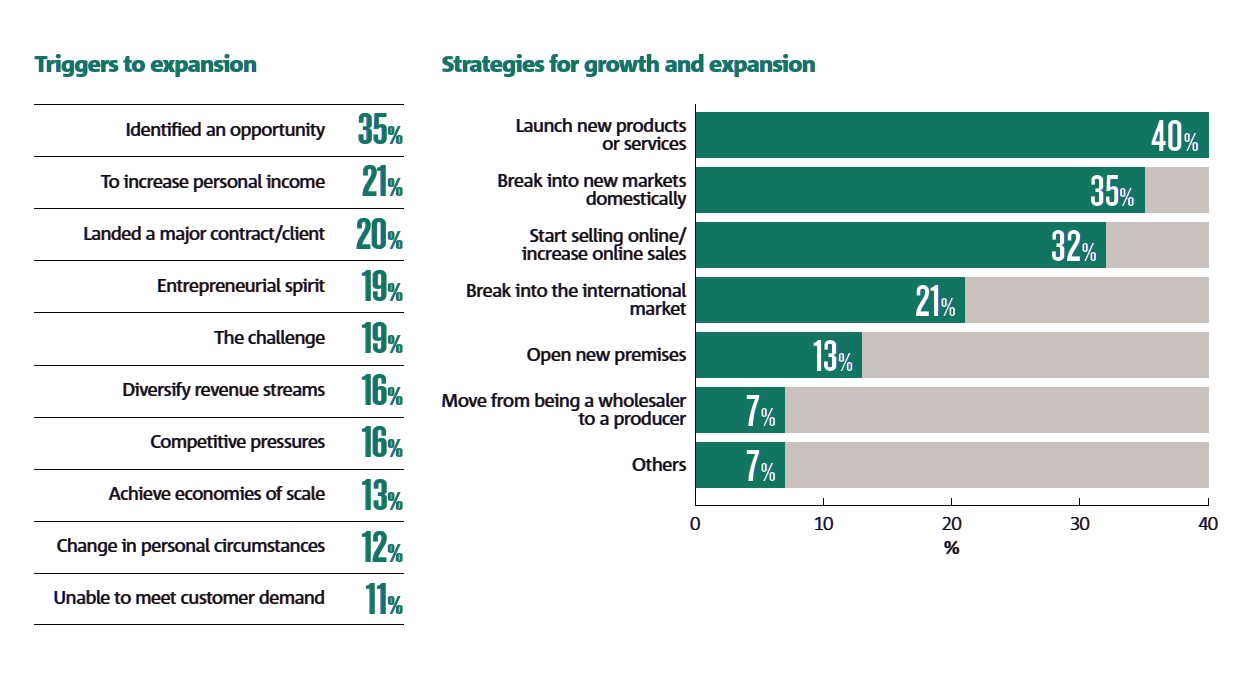 If you own a SME and would welcome input on how you can grow your business, gain additional investment or sell your business, please contact Lloyd's experienced business specialists. Browse our history of prior business sales.
Meet out team of qualified business brokers: