Sector: Environmental Water Treatment and Recycling
Cleanawater Sale Exceeds Expectations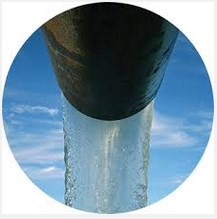 Lloyds Business Brokers is pleased to announce the sale of Cleanawater to a high profile Trade Player.
The sale follows an intense and highly successful 8 week marketing campaign that resulted in 63 qualified enquires and 5 offers on the table. The winning offer exceeded the seller's budget and expectations, the speed and outstanding sales results highlighting what can be achieved when buyer and seller are working to the same objective.
Cleanawater is a leader in sustainable water treatment technology. Based in Melbourne and established in 1996, the company has experienced very strong growth in the last 5 years due to a strong go-to-market strategy, investment in new technology that has opened up new markets and opportunities, and increased competitiveness resulting from improved supply lines and the streamlining of manufacturing processes.
The Sale of the business was conducted by our Victorian Director Chris Butchers, using Lloyds Tender Process in conjunction with the application of Lloyds Target Marketing, produced some spirited offers which resulted in a highly successful Sale.
Click on the left navigation links to read more news and press releases.
View list of businesses sold by Lloyds